DAY 13 MAY 13TH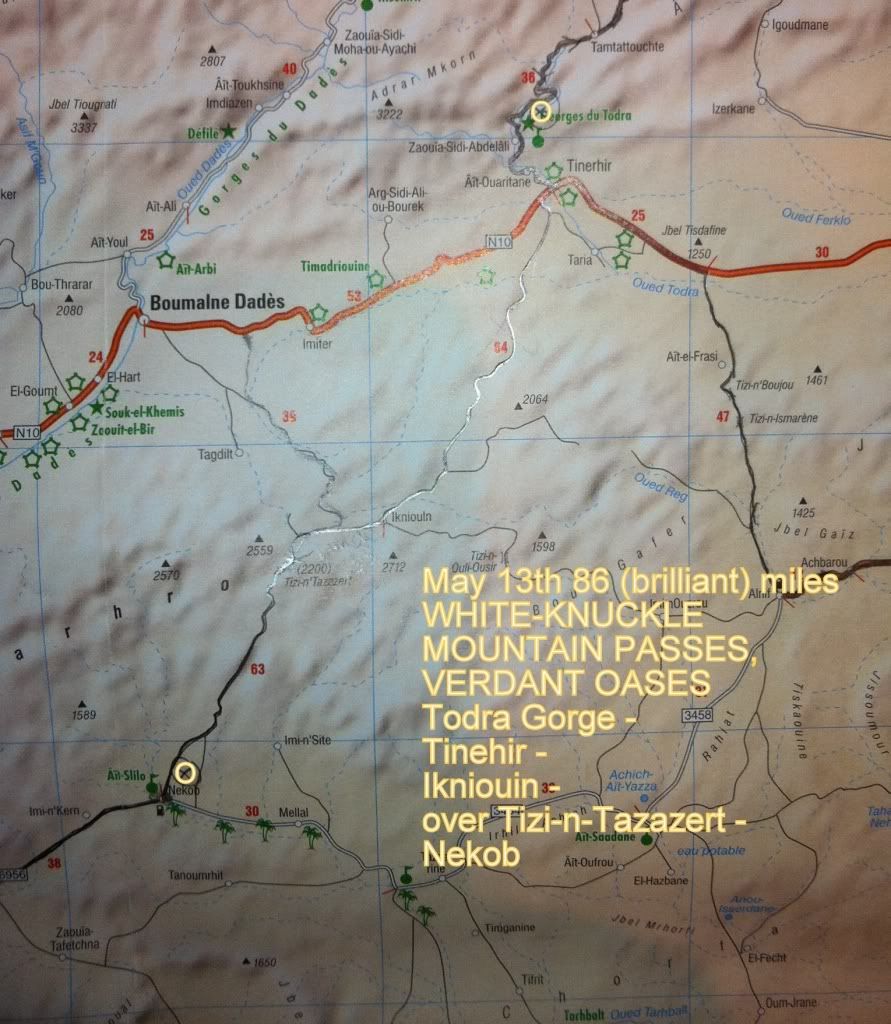 An epic white-knuckle day, huge giddy mountain passes, verdant oases. Live Road!
Living the Dream came alive today in a massive demonstration of raw beauty and knife-edged ridges, a huge challenge for old land rovers and their old(ish) owners (no, not you, Patrick).
What began with a 'routine' tarmac drive down the N10, turned into lovely rising hills on a rough track beneath the Anti Atlas, where we stopped for lunch, most unaware of the challenges ahead.
then a hairpinned, buttock clenching, precipice dodging exhilaration.
Here's a few thoughts on today's experience from each of us:
Mick: Epic landscape, a cacophony of colors. Now I need gorilla glue to put t'tlandy back together.
Mike: A whiter than white knuckle off road ride.
Martin: Felt like the end if the Italian Job, but much better, a fantastic experience.
Paul: Today was one to cross off my bucket list. One word, superb.
Susan: Wonderful (when we were out of the Land Rovers)
William: Why was there a road there?
Louise: Todra Gorge was incredible, but was topped by these incredible vistas
Lance: I swapped cars and enjoyed both. It looked like loads of film sets.
Robin: Hard, bumpy and beautiful.
Patrick: Long road into Eden.
Stephen: Second ever drive off-road, baptism of fire, incredible experience. Can I take my hands off the wheel yet?
John: 40 years of bad road is enough for any man, especially in a Series 2.
Tomorrow, the sand sea and big dunes.
PS Apologies for delay in blog posting, I'm trying every couple of waking hours !
- Posted using BlogPress from my iPhone