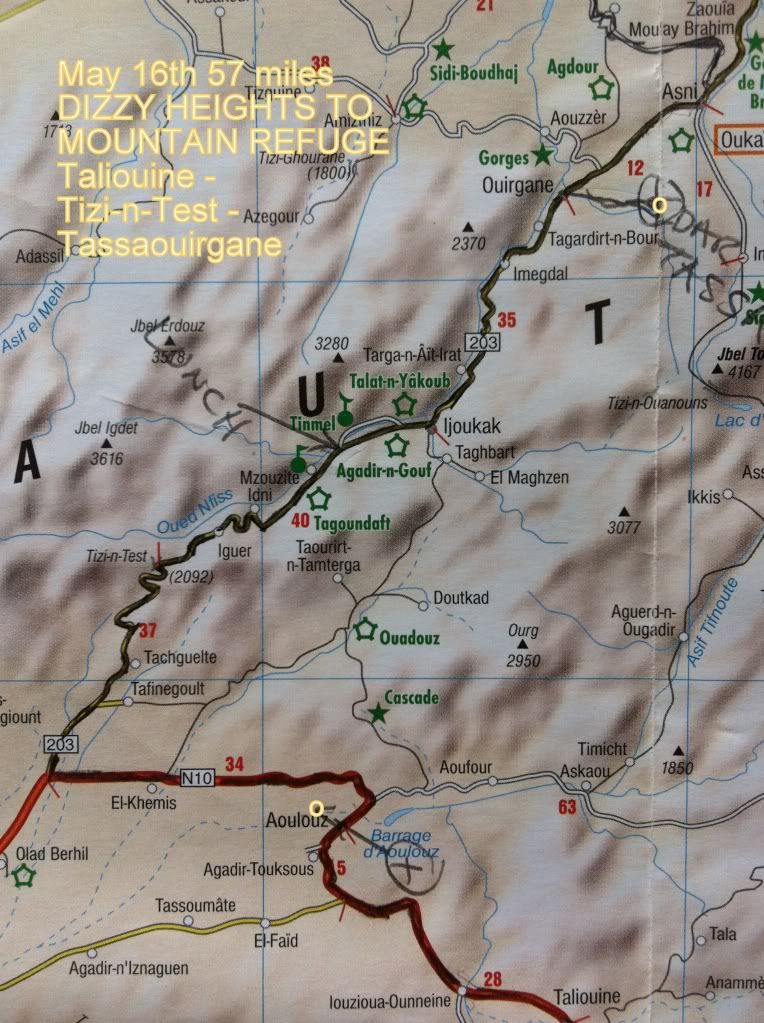 Spectacular mountain climb to idyllic hotel refuge
After bidding farewell to the posh Azualai land rovers next to our golden oldies, we set off on an exciting drive over the huge mountains of Tizi-n-Test. Rain had left the roads like lakes, a few town locals almost unwittingly drowned in our passing.
The spectacular road over Tizi was wet and slippy in the rain, but the tarmac was hugely safer and easier than the off-road white-knuckle nature of the previous Tizi-n-Tazazert of Friday 13th.
Perhaps we are becoming more proficient too.
John was traveling down memory lane and after an unusual stop to walk around a lovely C12th mosque, we stopped for an Ice Cold in Chigaga drink in the quaintly named Le Sanglier Qui Fume,
Another old watering hole of our esteemed leader. Cheers John.
Further along the road we turned off-road to our destination for two nights, a wonderful mountain hotel perched on a cliffside, another most challenging drive. We were warmly greeted and 'Mr John' afforded much respect, as the owner is yet another of his friends. Stunning(?) views were shrouded in mist and dark skies as we took advantage of this beautiful, calm relaxing retreat.
- Posted using BlogPress from my iPhone