An incredible day; exhaust fixed, overheating, vast expanses of wild country, huge Atlas mountains and friendly hospitality.
Sunder's exhaust proved to have a split personality and was reunited early doors by a cheery mechanic in Azrou. He also fixed a pipe for Patrick and Robin on a workbech which has seemingly spent time under the sea!
Playing on her lame duck theme, she then blew her top on a climb, but was cooled down by Paul's electrical wizardry.
The scenery was breathtaking. Some children would wave...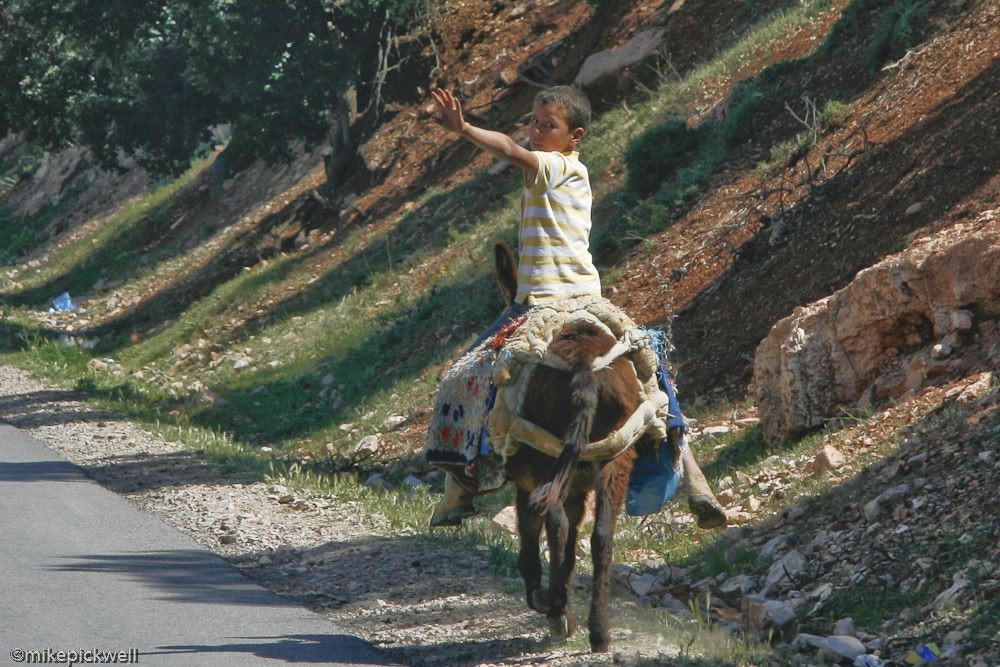 Others would stay in their encampment...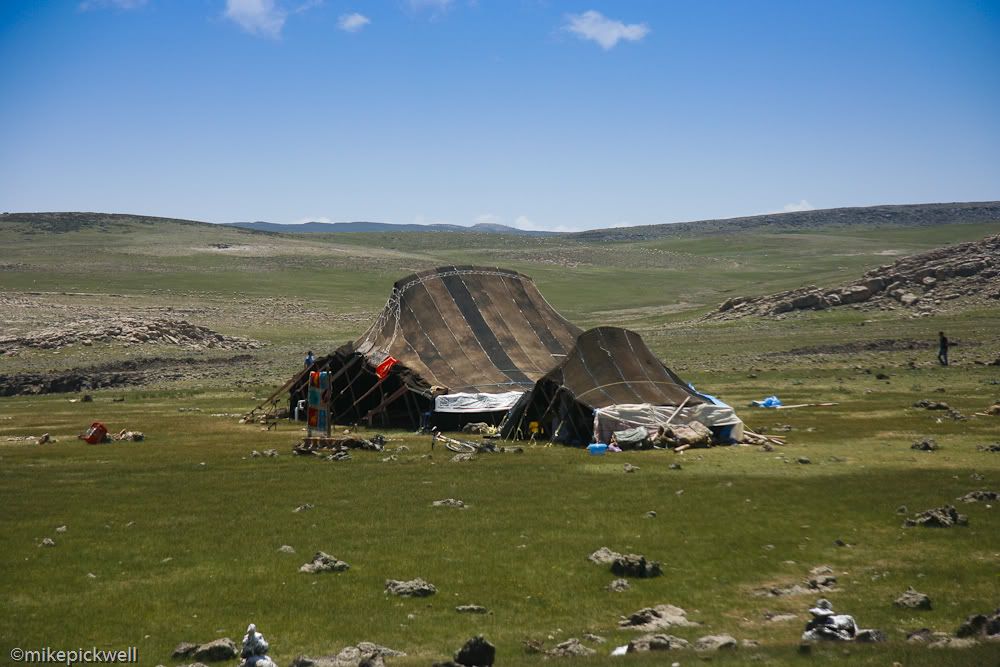 The Sandersons then espied our first tree monkeys on the way to lunch beside a beautiful high mountain lake, full of trout and noisy mating frogs.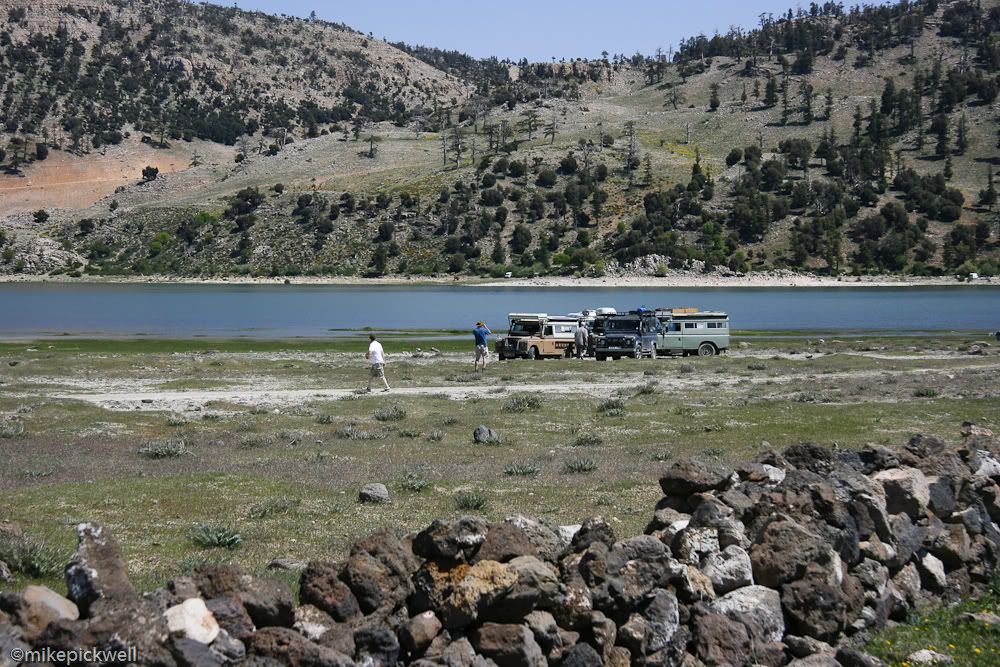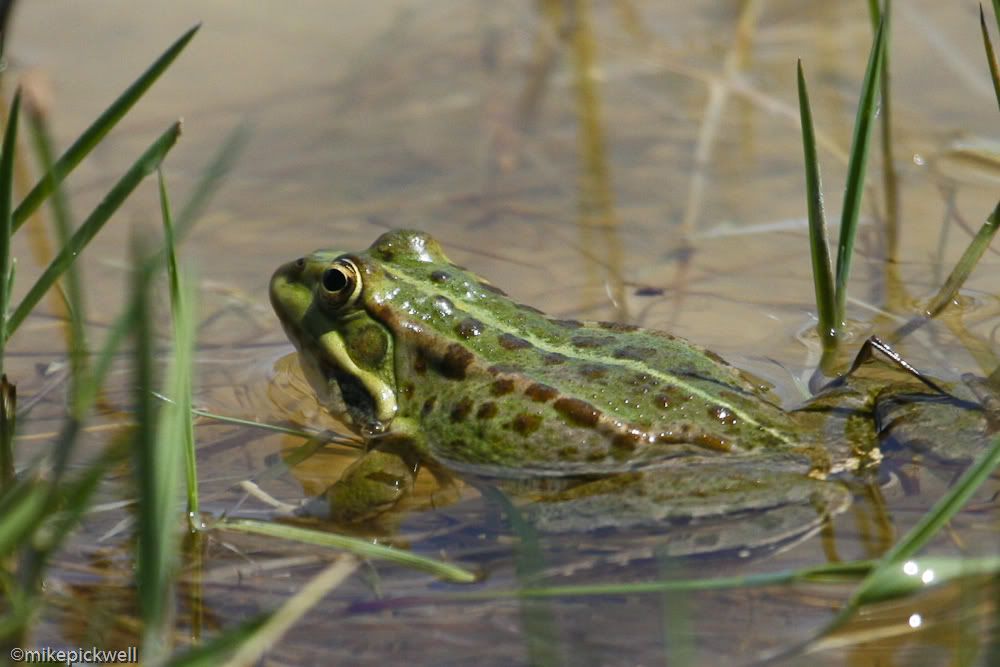 Stunning vistas were pleasantly interrupted by equally scenic villages and towns...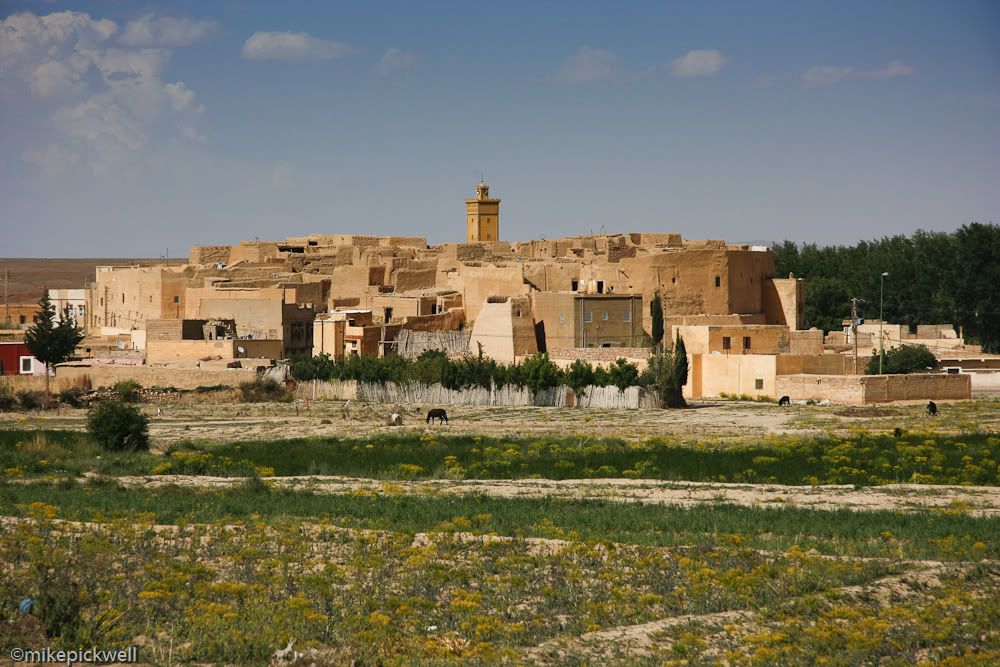 Some more huge climbs and red temperature gauges later, we arrived at John's good friends Abde Najjar & Aziz's farm, nestled by a river under mountainous folds high in the Atlas.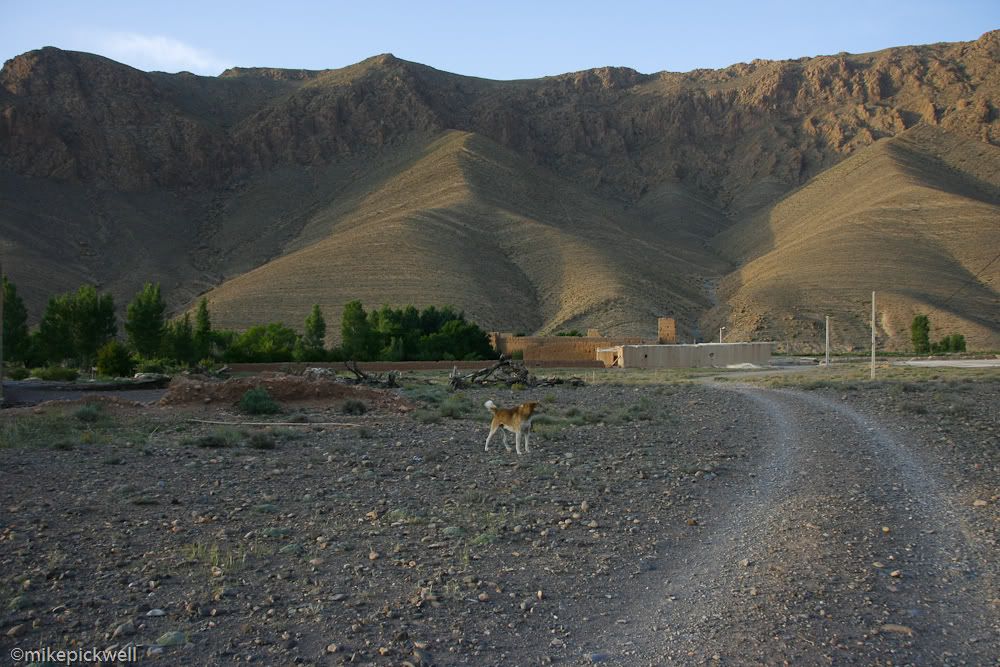 Their attentive hospitality was a pleasure to behold, and William immediately made friends with all the children.
Kids are kids the world over.
A heady aroma of rose petals in preparation for making rose water greeted us in their lounge, whilst John made himself comfortable in Moroccan dress. Not for the first time, it seemed we were ethereal visitors to a bygone age.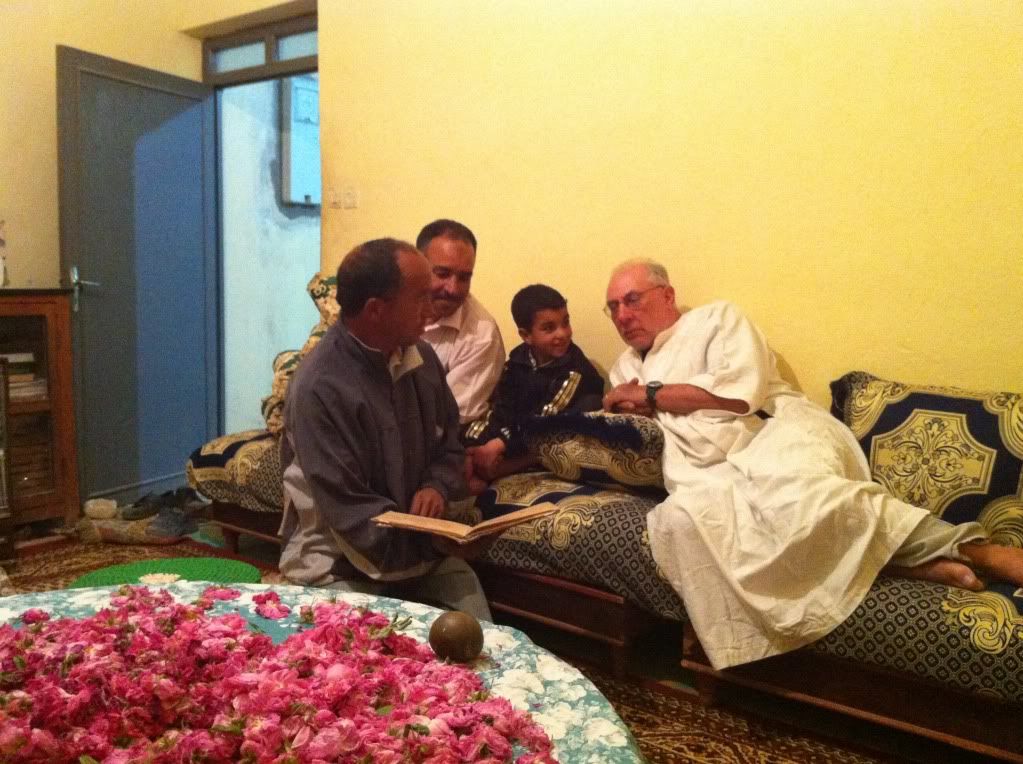 The ladies of the house 'dutifully' prepared food & drink, whilst mint tea was traditionally poured from a height by the man. Don't shoot me, I'm only reporting, my happy readers.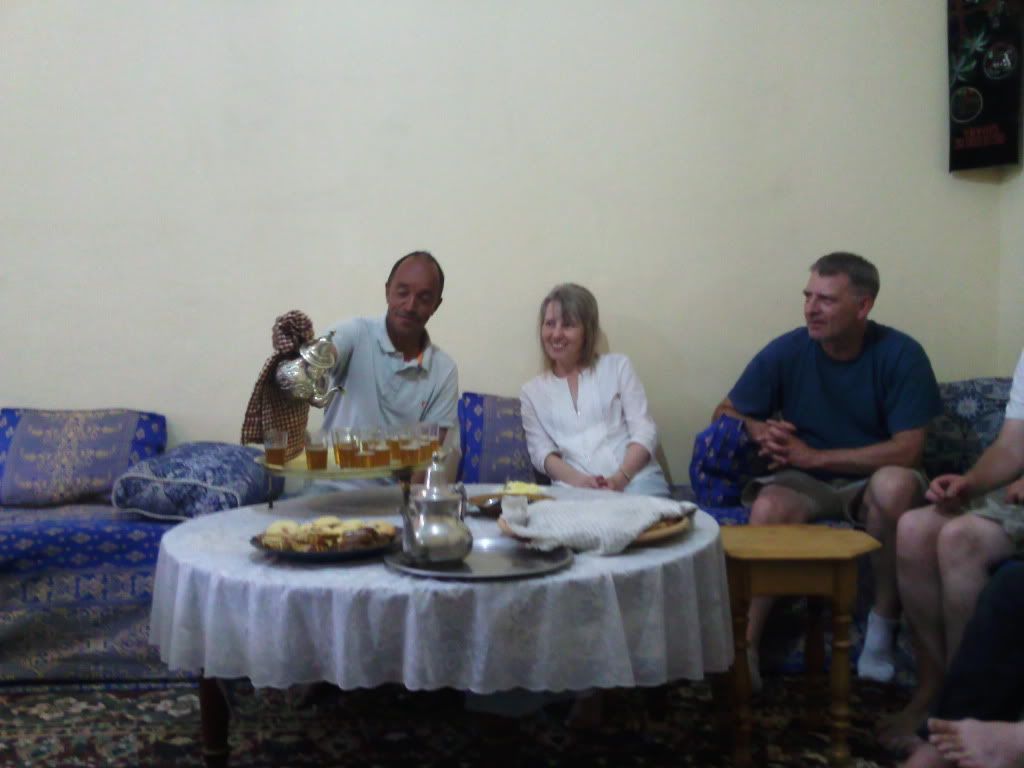 As a classic red sunset lit up the mountainside, a wonderful Moroccan meal followed by more sweet mint tea rounded off a very special day. Spoons are included only as deference to our western habits; the family ate with their right hand.
- Posted using BlogPress from my iPhone