We are finally in Morocco!
Waving our delightful host a fond farewell, we headed to a back-street ticket centre in Algiceras, where we were entertained (well, the menfolk at any rate), by a buxom lady with sleight of hand and a chiffon blouse with magical shifting properties. Eventually we left, but not before obtaining a large pair of... er... tickets for the ferry, and complimentary gifts of chocolate cake and bottles of fizz.
We loaded up at the adjacent Carrefour, where they were playing that old song.. 'how much is that doggy..'
Then we all drove four times around the port, just for the fun of it. The weather was taking a turn for the worse, so we took advantage of our portside breeze...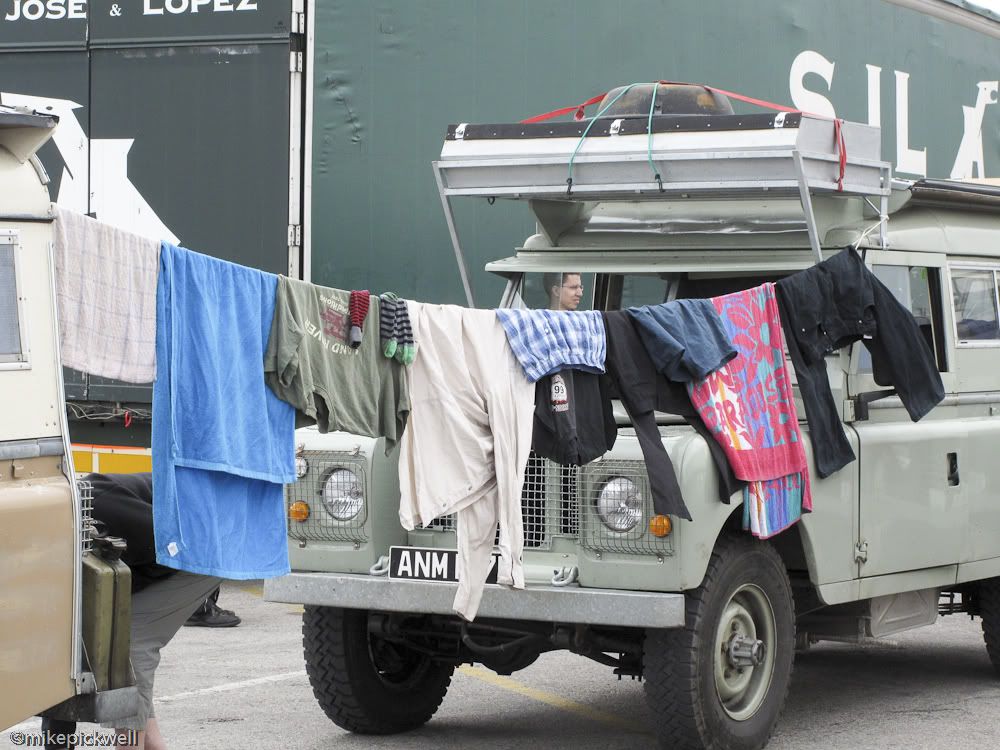 Despite foggy Gibraltar, Susan spotted dolphins dancing in our ferry's wake, a good omen. Tangier Med meant we were finally in Morocco, where on John's good advice we donned suitably solemn visages whilst officious perspireless officials laboriously ticked and crossed our paperwork. It was gratifying (not) to have to pay 90 euros to prove we had vehicle insurance, especially as we had our insurance documents to hand. All except Mr Outhwaite, who had managed to persuade his insurance company in Blighty to donate him proof for a third of what we forked out. It must be his Yorkshire charm.
But hey, we were finally in Morocco, depsite being tired from our early start. Our esteemed leader made the decision to proceed upon an interesting route south, avoiding motorways and any traffic. After a few bone-jarring miles, we realised we were also avoiding tarmac and any faint degree of 'levelism', becoming frequently familiar with ever-increasing potholes and huge muddy puddles. After a 'delightful' 70 miles, elevated (Chef)Chaouen emerged out of the misty rain, which was a surprise, as we had been reliably informed that it did not rain in Morocco. Our relicular sleepsite was a wonderful 70's hippy enclave, and Patrick's hammockian's spirit was not dampened...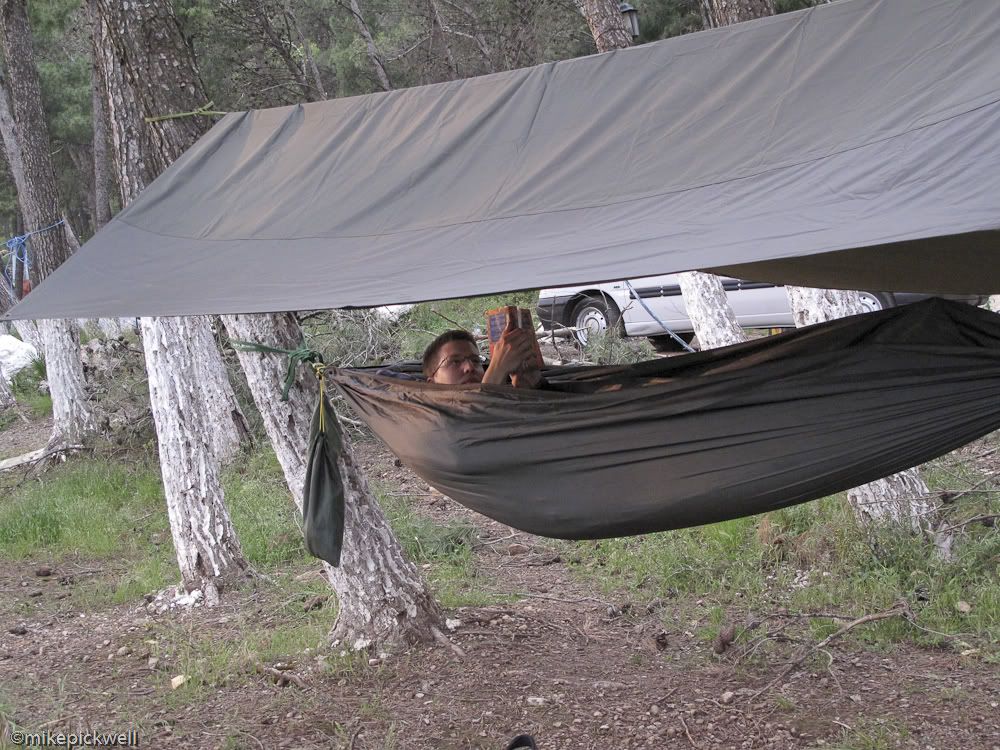 And then, after some raising of glasses (the ones we had left, that is) to our success, it rained some more.
- Posted using BlogPress from my iPhone