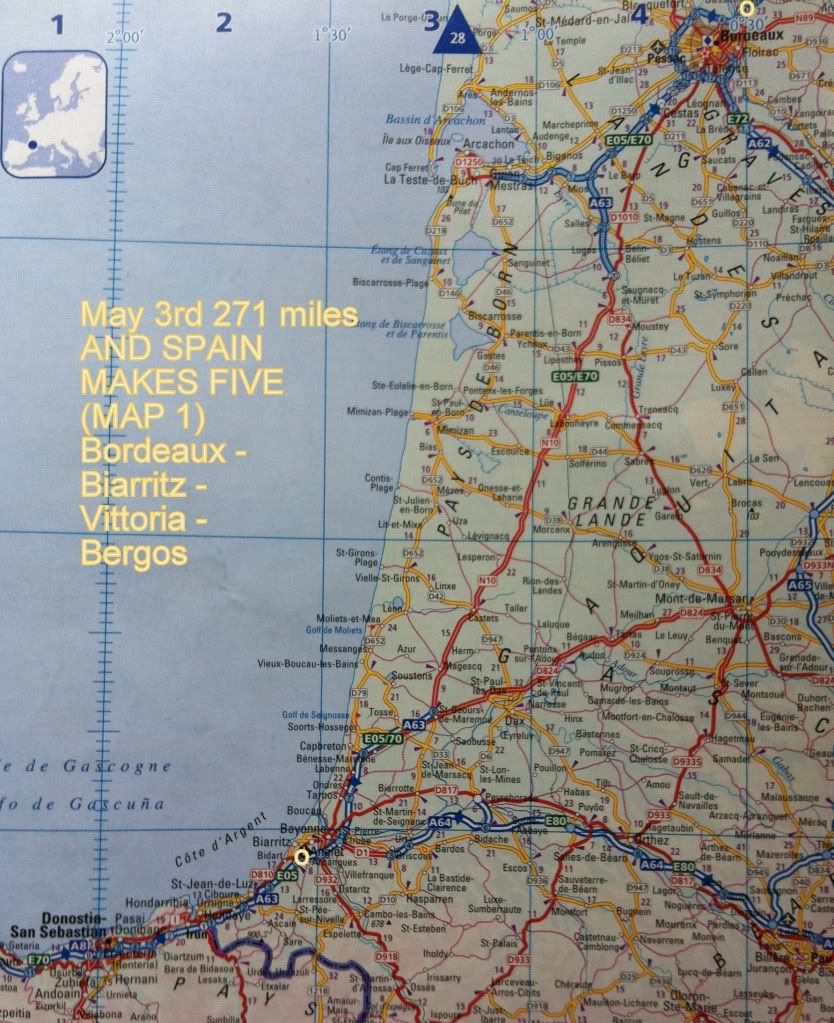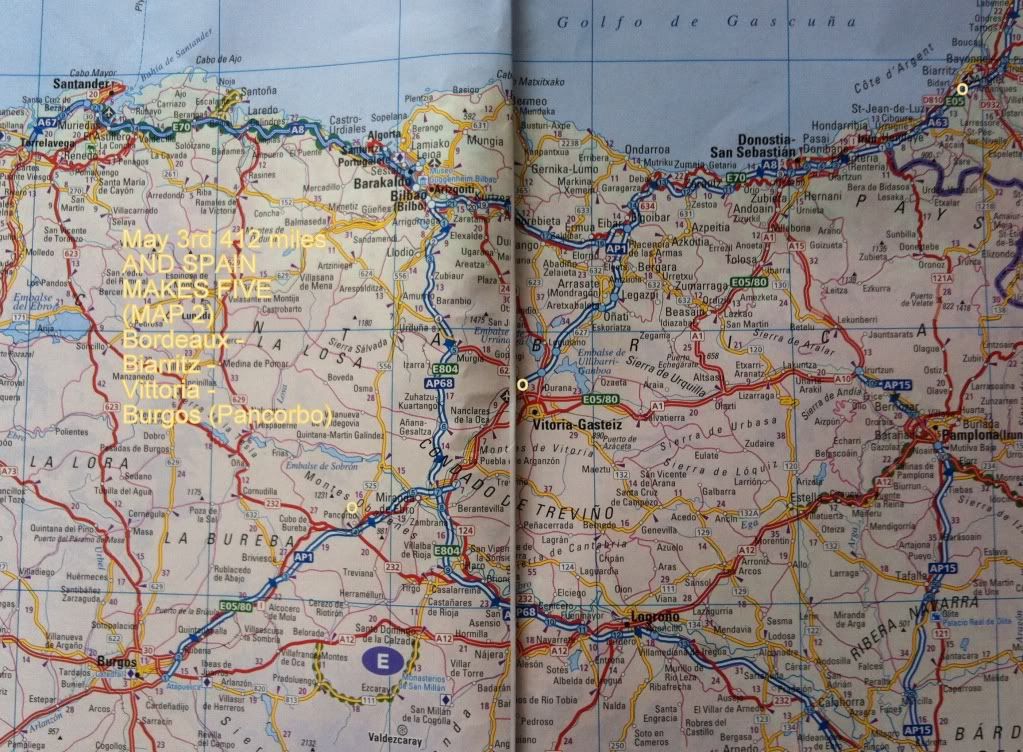 Smokey 2's replacement arrived at 5am at our 'luxurious' Aire after a marathon drive. Although it is a new (1988) 110 (cough), at least Paul and his brother Lance were with us, we were now four. For his trouble at arriving, Paul was awoken after a very short nap by one of our brethren. It was good to meet them, even in these tiring circumstances. They were both to prove very interesting travelling companions.
So onto the French border into Spain we drove, then over the Pyrennes switchback road mountain tunnels to a fab campsite at Bergos (statue of shepherd and his dog) where Barney was already set up. We were welcomed by Mick, Louise and William: the Famous Five were together!
Time for the bar, methinks...
- Posted using BlogPress from my iPhone