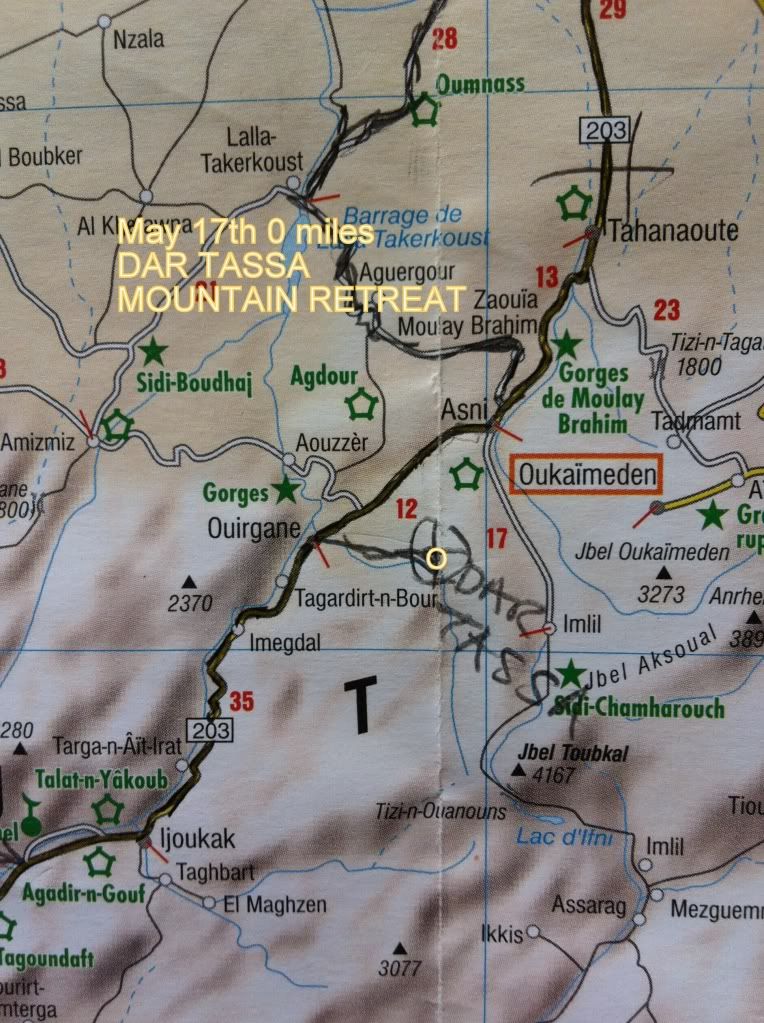 A day of chilling.
Again no signal, so apologies to our followers for the late posting. Occasionally Patrick would hang sideways off the cliff-face and achieve a phone signal, but it was never strong enough for t'internet.
After the dark evening and a treacherous drive up a slippery track, the morning was clearing as cloud was burnt from below our eagle nest hotel.
A walk up the wooded valley witnessed spectacular flowers, Mike clicking away like a cricket in a salsa dance.
The lavender in particular smelled delightful.
A tour of the local village included the old hand olive press and the water mill for grinding corn, all shared within the community co-operative. Sometimes we have a lot to learn.
At the riad we were treated to beautifully made bread, made before us by a local lady. The dough was shaped into flat rounds and patted into the sides of a tandoori oven. We dipped it in local olive oil and savoured.
We learnt how to make a perfect mint tea, with a tasty lamb couscous and henna tattooing of everyone from the cook to end an unusual day in a magical place.
- Posted using BlogPress from my iPhone