Day 4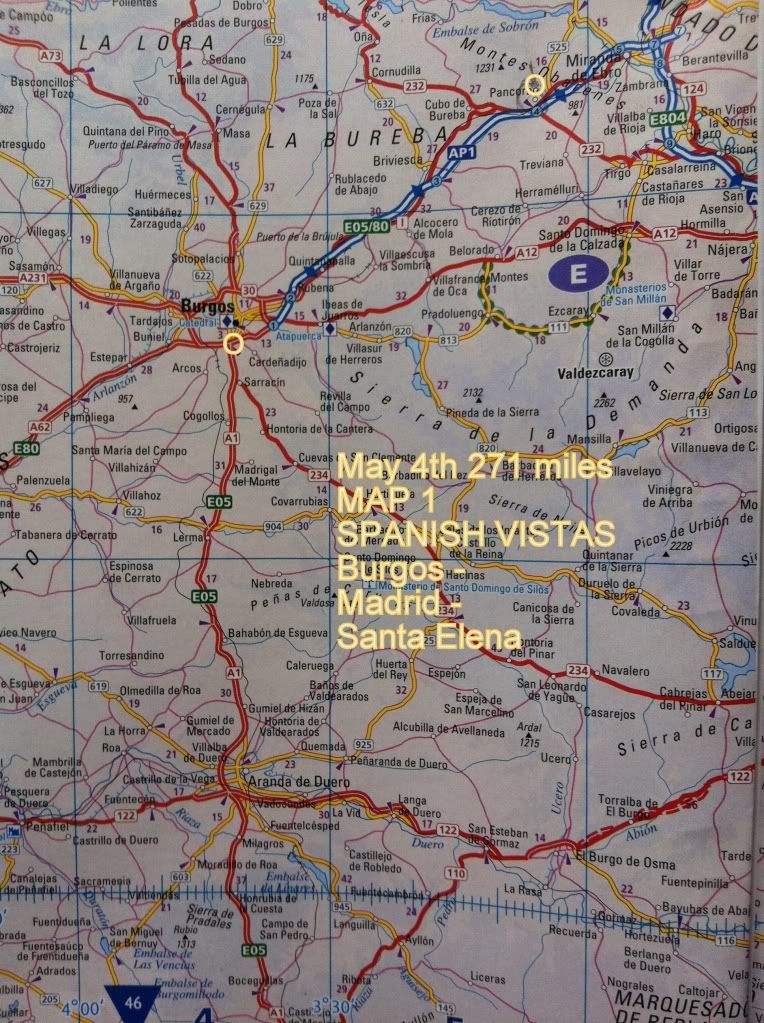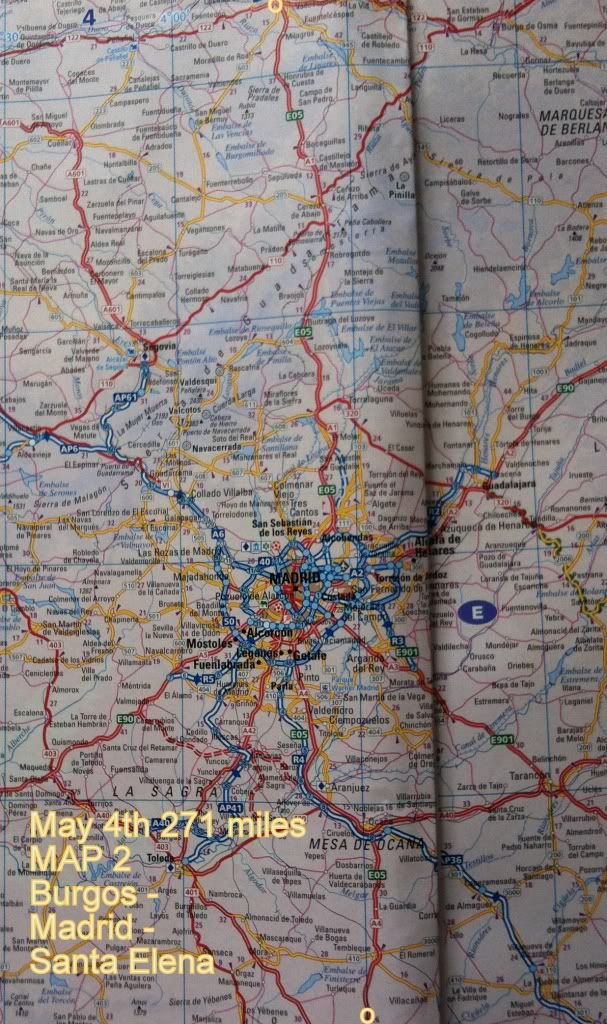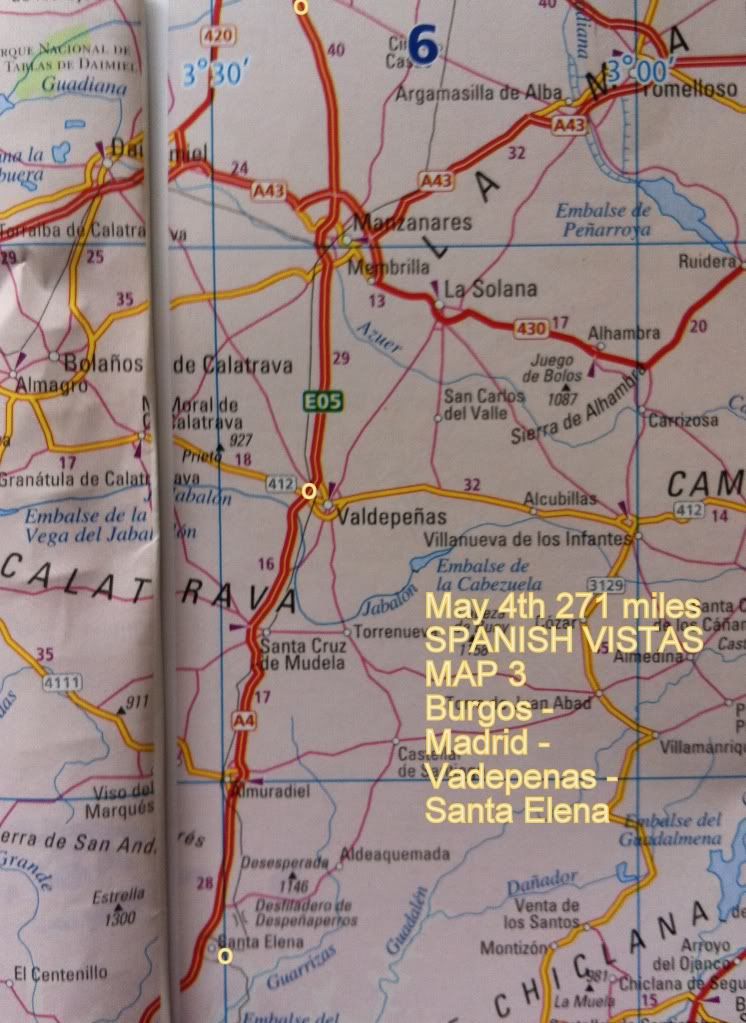 Before we set off from Burgos, it was time to get a picture (or three) of the vehicles lined up together for the first time. Here they are with all inhabitants (apart from my dear friend Mike, who was snapping as usual).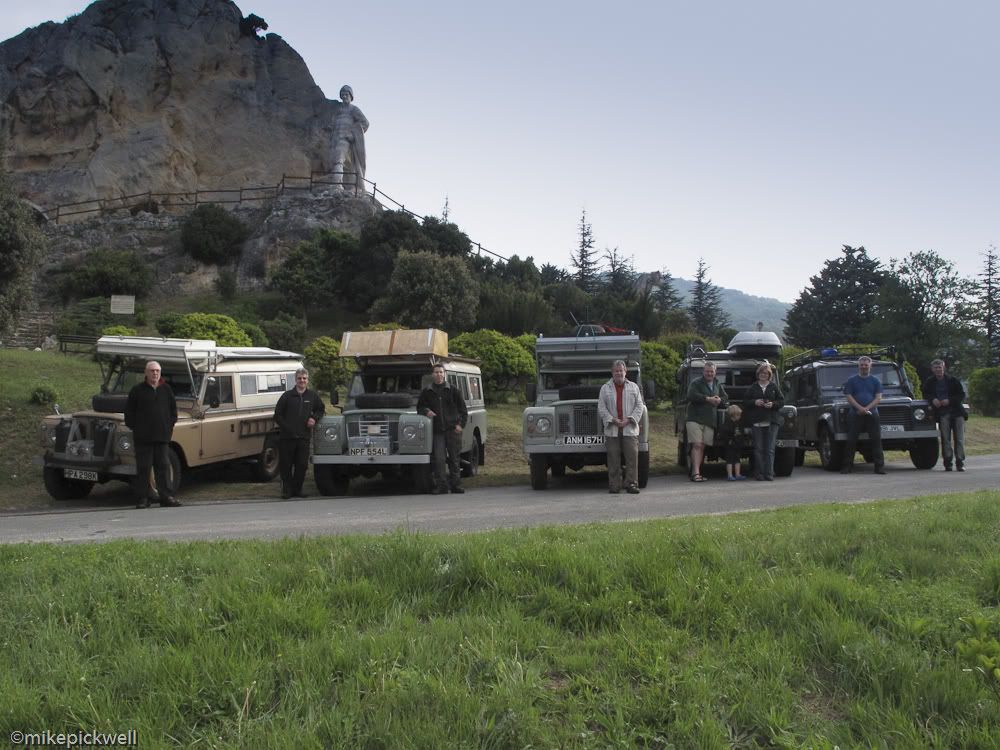 PS Four more folk were to join us, more of that later.
For now, another long day in the seat, all five old land rovers ending up in a lovely wooded campsite in a Spanish national park. The countryside started off being mountainous, then flat as a pancake for miles (the rain in Spain....) then huge gorges and mountains...
Glimpsing the hills, we reflected on the historical differences in wind gathering. I wonder what Don Quixote would think? You make your own mind up...
PS Sunder not under...
Sunder has a firepit fastened on the roof, three legs pointing upwards like Sputnik. At least, it was until we tried to park in the shade under a low roof. Mick O says it now looks like Mr Ben!
Day 5
We passed over the magnificent Sierra Nevadas today, complementing the beautiful churches we saw along the way, particularly those in Granada.
Malaga was best left unseen, apart from the very welcome additions of two new members to our growing party of adventurers. Robin's lovely wife Susan and Martin, a gentlemand and John's bro.
After being spilt up in heavy traffic we finally all met up at nearby Torremolinos. Here, our English campsite host proceeded to demonstrate exactly how not to be a campsite host, managing to ruffle everyone's feathers.
How the stunning parrots survive is anyone's guess. Here is one having an argument with our host, having the benefit of the moral 'highground'.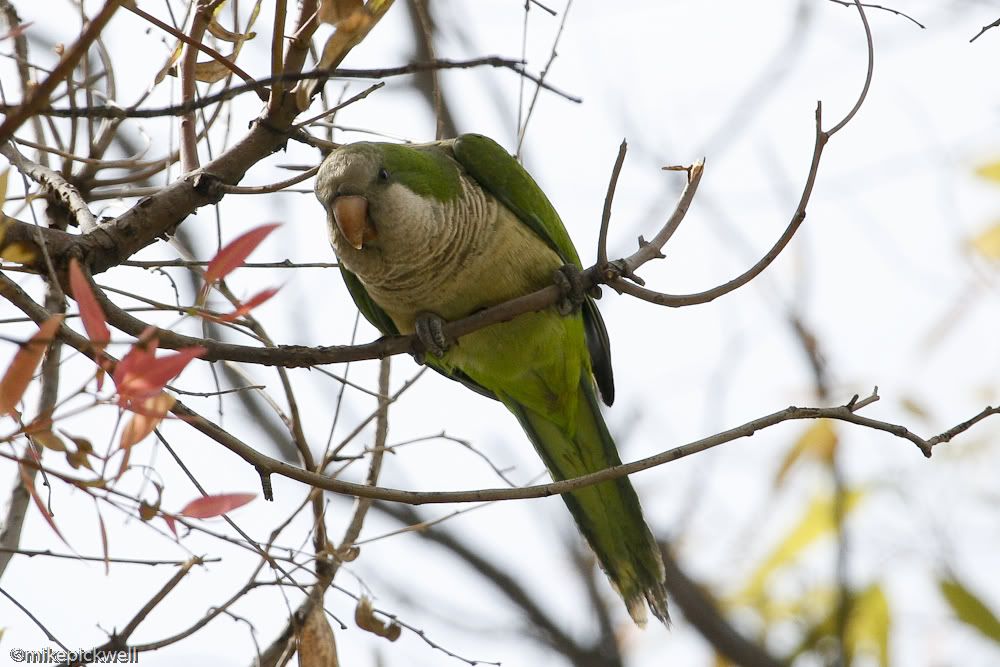 Speedy payment to the helpless, hapless sop became his driving obsession, especially as he had mixed up all our names, passports and vehicle registrations, despite inspecting our pitches for a good while, clipboard in hand. We were given duplicate pitches, and it seemed that Patrick at 24 was too disrespectfully young to pay, despite it being his vehicle. Nevertheless we had fun...
I was not allowed to pay for our vehicle because I clearly wasn't me, I had changed to Mr Sanderson. I must be him, as I was on his pitch, it had been entered into a clipboard. My suggestion of checking passports was poo-pooed, as there were so many of them (well, twelve, anyway). My holding up Robin's next to mine baring photos was squintily inspected and grudgingly accepted. Eventually, after hours of torture (keeping a smile on my face), all were paid up, although Louise was only spoken to when she informed mine host that she was the one with the money. Incidentally, I (now Mr Sanderson) identified Mick & co. at the gate as they returned from shopping, and up went our host's unforgettable cry... 'Outhwaite!'
- Posted using BlogPress from my groovy iPhone, so worshipped by Robin (ahem)